Ultimate X10 Car Care Products
Graphene Prime Ultimate Ceramic Spray Coating
Infused with Graphene Oxide Technology
X10 Graphene Prime is using REAL Graphene Oxide Technology and mixes it with Ceramic using cutting edge technology to give your Car, Boat, RV & Motorcycles, or other applicable surfaces for STRONGER protection than any normal Ceramic Coating in the market that's using silica infused products could ever give.
Shop now
Hydro Glyde Advanced Glass Sealant
Advanced Hydrophobic Properties
Anti fog Coating, Water Repellant and Sealer for Cars, Boats, RV's & Motorcycle or any Glass Surface| Glass Maintenance Kit up to 6 Months of Auto Protection
Shop now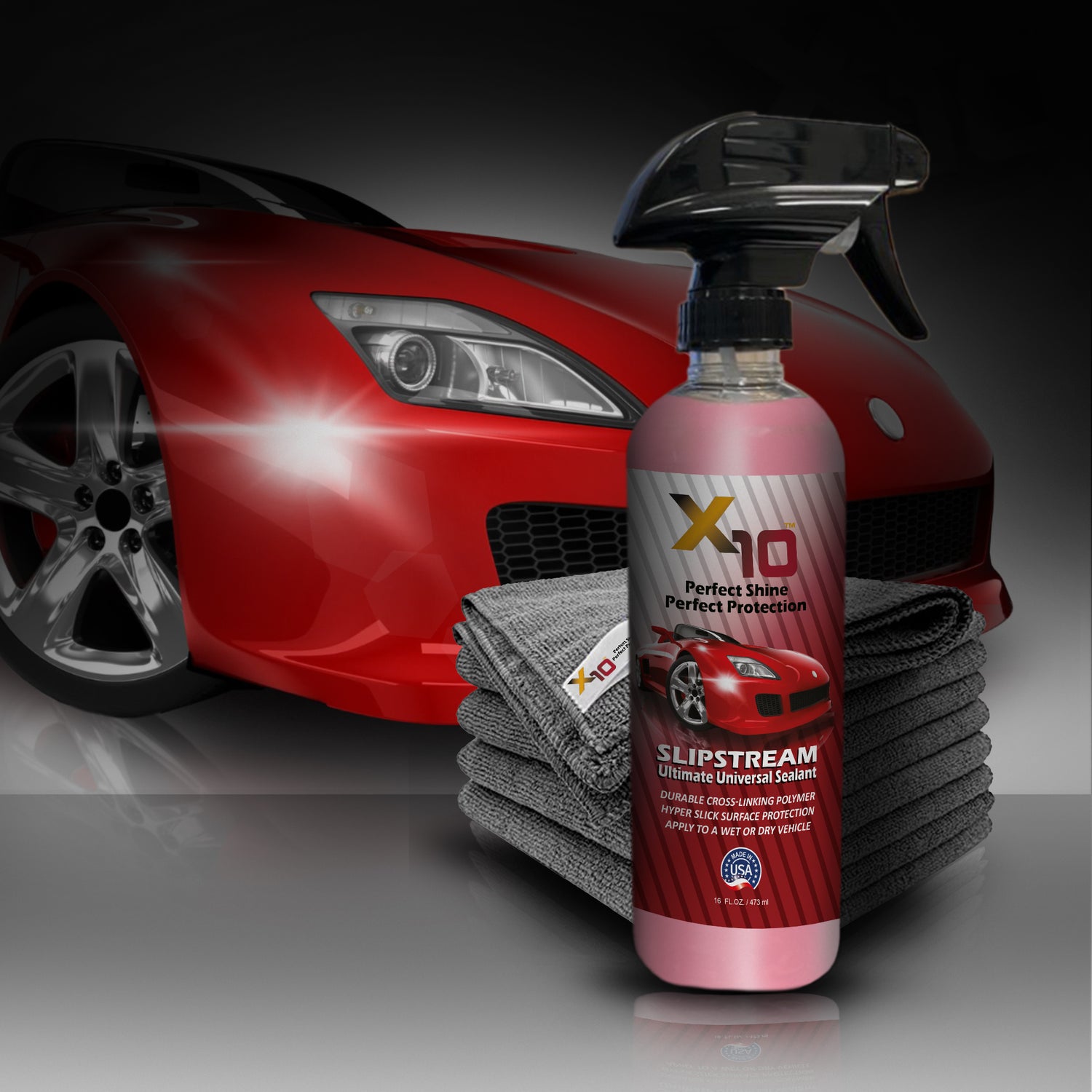 Slipstream Ultimate Universal Sealant
Comprised of a unique surfactant-free micro emulsion of cross-linking polymers and special additives to quickly and effectively hydrophobe paintwork, glass, plastic and rubber moldings and a variety of other surfaces.
Shop now
Universal Interior Detailer
Versatile All in 1 Cleaner & Protector
Non-Silicone
Active cross-linking polymer
Non-streaking and matte finish
Shop now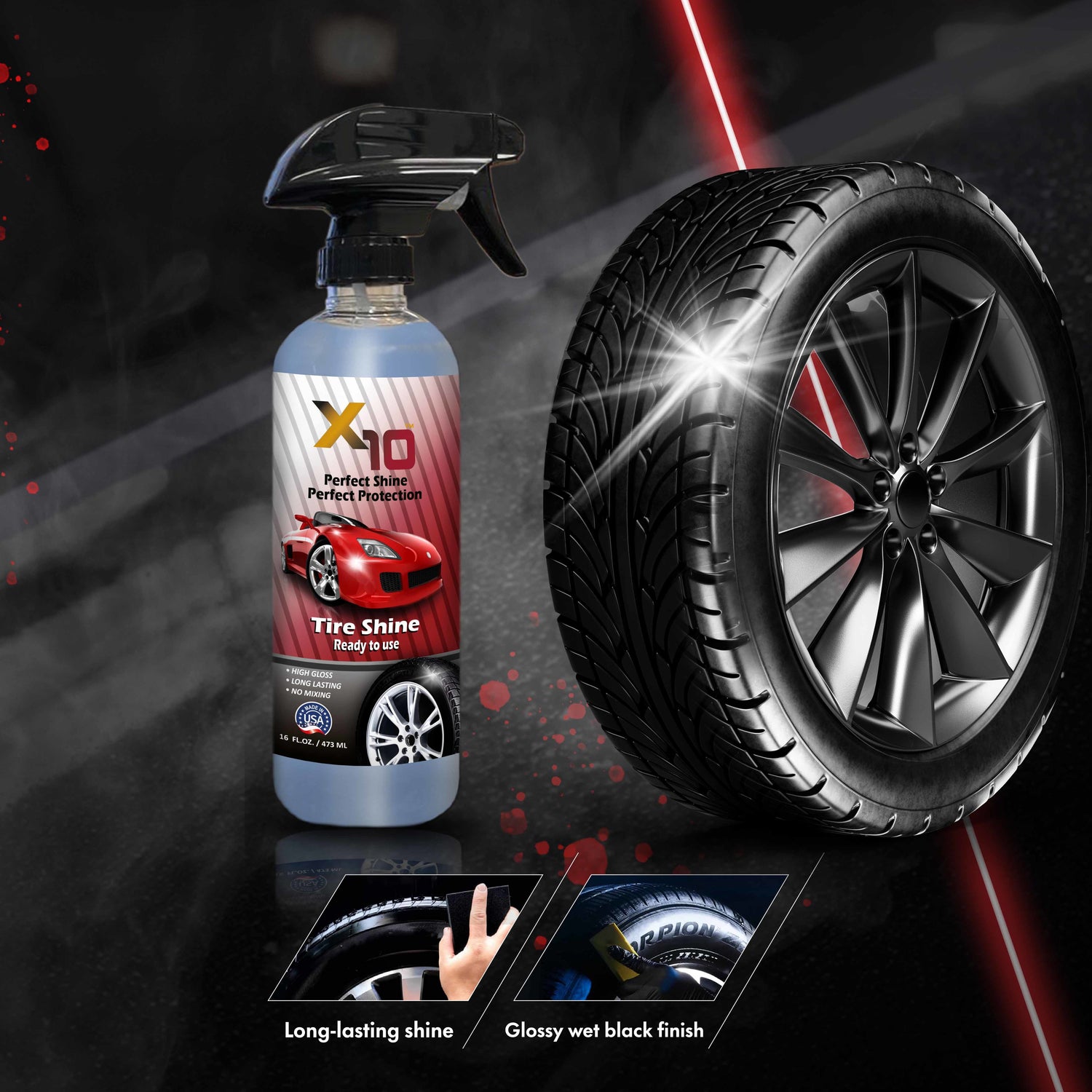 Tire Shine
Glossy Wet Black Tire Dressing
Tire Shine Coating is created to give your tires a depth black, shiny, wet look that will surely make your tires look at their best for a long period of time!
Shop now
Wheel & Tire Cleaner
Non-acid Wheel and Tire Cleaning Spray
Wheel and Tire Cleaner is designed to ONLY dissolve stubborn metallic contamination and is NOT harmful to your wheel's finish.
Shop now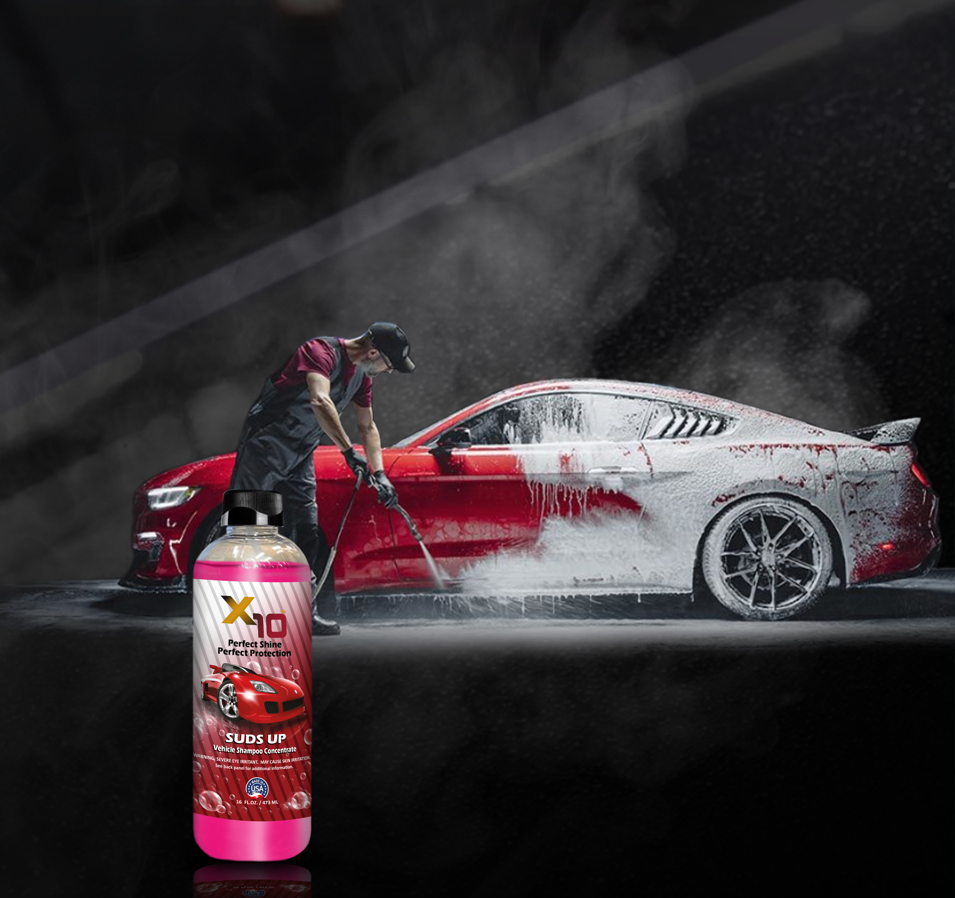 Suds Up - Vehicle Car Wash
pH Neutral Car Wash Foaming Soap
Suds Up is formulated to be pH neutral, it can safely remove dirt, pollen, soot, and other contaminants without removing or damaging your vehicle's coating, wax, sealants, and paint work.
Shop now
X10 Car Care Accessory Products
Made in USA
Professional Multi-purpose Detailing, Coating, Cleaning, and Washing Accessories for Car, Boat, RV, Motorcycles, and more!
See details
X10/ Women / White

X10 / Men / White

Made In USA / Women / Black

Made In USA / Men / White
All Variations and Sizes Available
We create the world's advanced technological car care products.
What Our Customers are Saying
"Amazing" This solution not only made my car shine, it repels water. Incredible. My car looks better than when I bought it. - Mel

"Best Among the Rest!" Best products I've ever purchased to protect my car and make it look good! Leave them looking like showroom cars even though my cars are already old. - Jon

"Very Good Product" I don't trust brands easily but decided to give this a try, and turns out to be my best decision ever! Very easy to use and the product really does what it says. - Rene

"Easy to Apply and is Amazing" Wouldn't thought I could achieve this great look with my cars easily by myself. These products are very easy to use and REALLY give great great result! - Todd

"Worth Every Penny" The benefits that these products could give to your car are insane! The Hydrophobic feature is topnotch! - Jared